Saturday, April 4th, 2020
A Runners Testimonial...
A marathon that you really should consider for the whole weekend's experience is the Yakima River Canyon. It simply beats any other marathon experience PERIOD. At the end of the carbo loading dinner the night before, everyone knows everyone. Getting on the buses and on the beautiful course the next morning it's old home week with new friends. At the afternoon baked potato salad bar awards dinner it is simply a hoot.
If not ready for a marathon, who cares? There are many, many slow runners and walkers and they are as well embraced, perhaps more so, than the front runners.
You'll rub elbows with many wide-eyed first timers and many knurl veterans that will astound middle of the packers, back of the packers, all equals at the end of the day.
Well, that's my take, other locals and those who travel across the country each year and don't need another WA State feel the same. COOL!
Thanks... Jim Boyd, Aberdeen, WA

WEEKEND SCHEDULE
ACTIVITIES AT RACE HEADQUARTERS:
FRIDAY, APRIL 3rd:
- Packet Pickup and Late Registration - 3:00 p.m. - 8:00 p.m.
- 100 Marathon Club Reunion Meeting - 4:00 p.m. - 5:00 p.m.
- Pasta Feed - 5:30 p.m. - 8:00 p.m. (Adults $10.00 - Children $5.00)
SATURDAY, APRIL 4th:
- Shuttle Bus Service to Ellensburg Start Line (Early Start) - 5:00 a.m.
- Marathon Shuttle Bus Service to Ellensburg Days Inn - 6:00 a.m..
(Packet Pickup for Marathon 6:00 a.m. to 7:45 a.m. - Ellensburg Days Inn Conference Building)
- Half Marathon Shuttle Bus Service to Start Line - 8:00 a.m.
(Packet Pickup for Half-Marathon 6:45 a.m. to 8:00 a.m. - Selah Civic Center)
- Shuttle Bus Service from Finish area to the Selah Civic Center and the Best Western Ahtanum Inn between 11:00 a.m. and 3:00 p.m.
- Shuttle Bus Service to Ellensburg - At 1:00 p.m., 2:00 p.m. and 3:00 p.m. from finish area.
- Awards Ceremony/Meal - Awards Ceremony at 4:00 p.m. followed by a baked potato feed and prize drawings for those in attendance. One ticket for the meal will be included in the entry fee. Athletes are encouraged to purchase additional guest tickets for friends and family when registering. Limited extra tickets will be sold on a first-come first-served basis.
---


Special Program at the Friday Night Pasta Feed -
Guest speaker will be Henry Reuden who has completed 1500 marathons!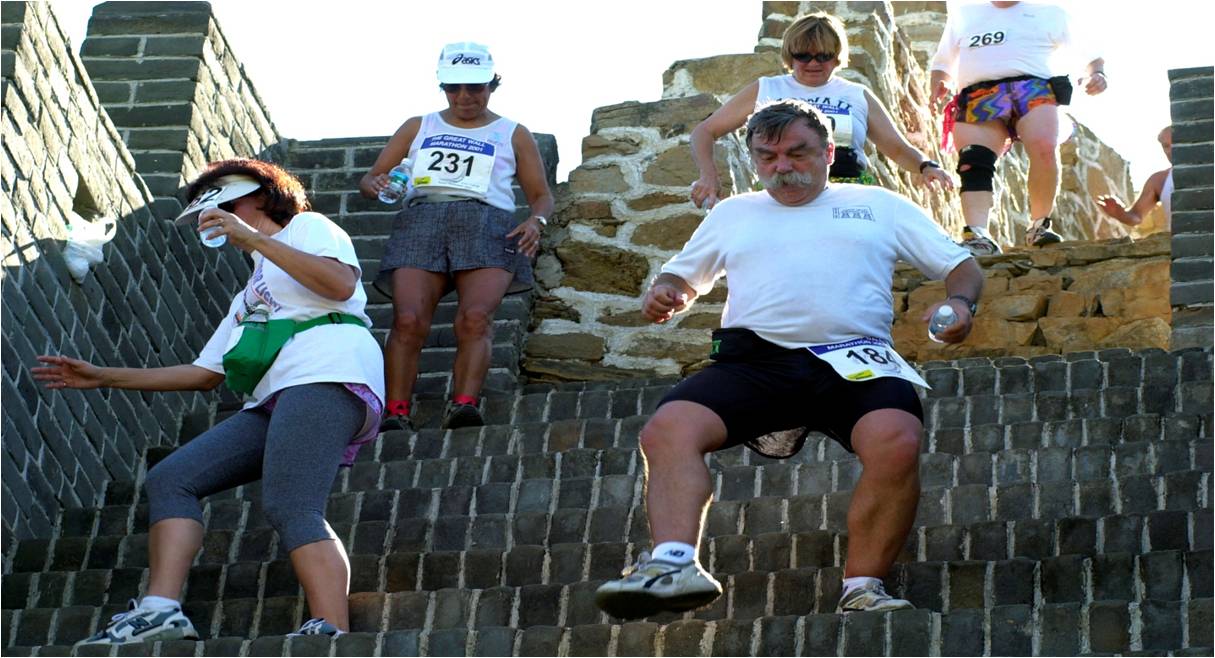 IT'S NOT REALLY MARATHON MADNESS...1500 PLUS AND COUNTING!
Henry Rueden started running in his youth, and has never stopped since! As an adult, Henry continued and evolved his passion for running while serving in the military while on active duty in the U.S. Army and the U.S. Army Reserve from 1972 to 2000! He was recalled to active duty in 2004 and for a year of service related to the Iraq war. Henry has resided over the years in his hometown Hobart, and made his living as an Accountant for a U.S. Federal Government Agency. He retired in 2015. In 1988, at the age of 38, Henry ran his very first marathon, the Chicago Marathon! Thirty some years later and with over 1500 marathons or ultras later, he is still running. It's interesting to note that like most first time marathoners Henry has a special place in his heart for his very first marathon, the Chicago Marathon, as he has done it every year since then, except for three years when he was serving in the military on deployment overseas, completing Great Lake Series and a marathon considered one of the largest 25 based on number of finishers.
It would be an understatement to say that Henry Rueden is truly an amazing marathon man extraordinaire! Some of his many marathon unique accomplishments and achievements over the last 30 plus years include...completing a marathon in all 50 States twenty times...doing a marathon on all Seven Continents on Planet Earth...completing a marathon in every Providence and Territory in Canada, Australia ...doing an inaugural marathon in all 50 states...completing an ultra-marathon (31 miles or more) in all 50 states...doing a marathon or ultra-marathon in over 400 different locations! After turning age 60, Henry did 50 marathons in 50 states in one year! In 2015, at age 65, Henry achieved a personal most marathons/ultras done in one year best by completing 115 marathons or ultras! Worldwide, Henry is listed among the top 20 runners of most completed marathons/ultras! He has completed the Great Lake Series (series of marathons) around the Great Lakes. As of August, 2019, Henry has completed over 1500 Full or Ultra-Marathons!
Learn more at their website:
https://www.databarevents.com/yakimarivercanyon